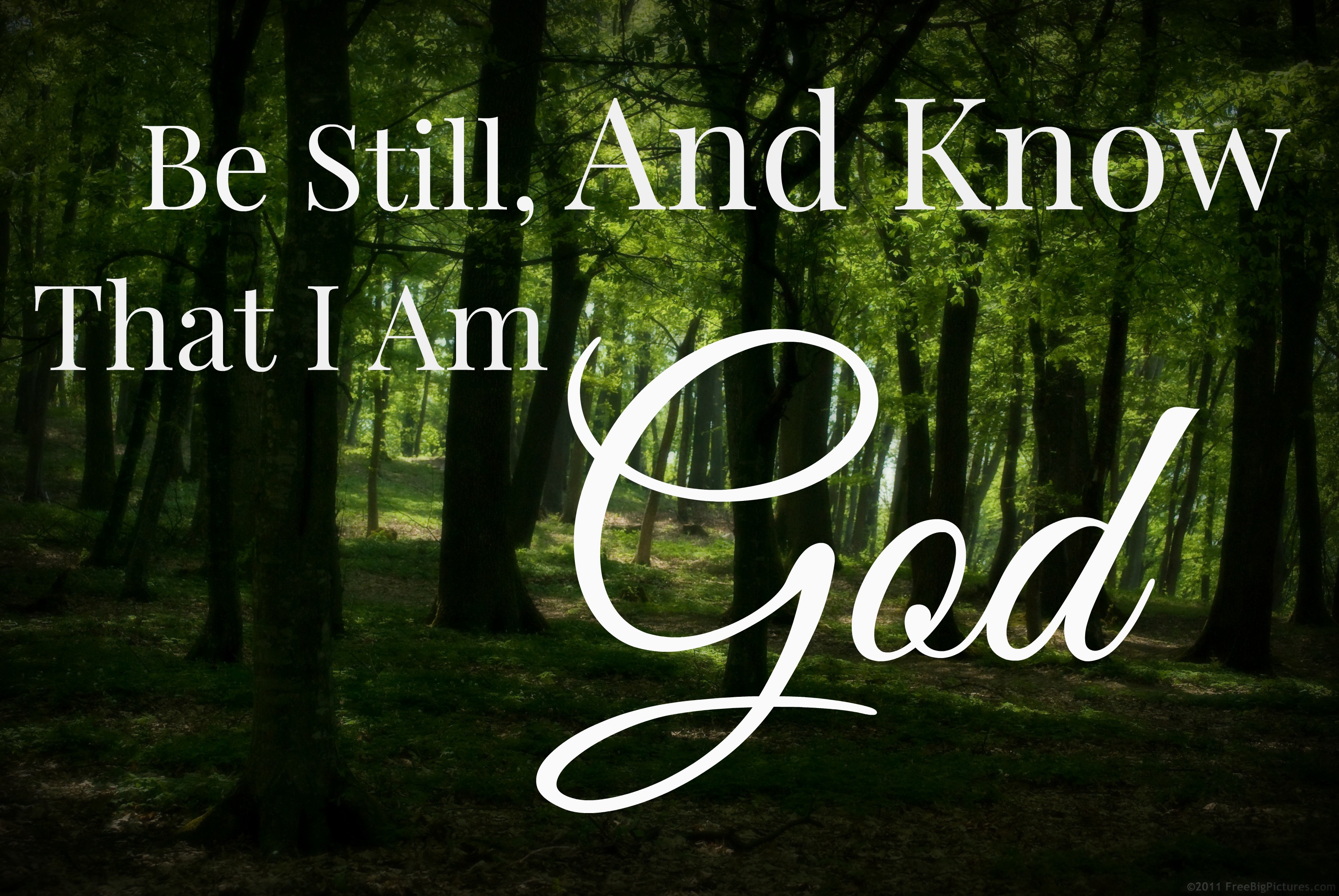 "Only be careful, and watch yourselves closely so that you do not forget the things your eyes have seen or let them fade from your heart as long as you live. Teach them to your children and to their children after them.10 Remember the day you stood before the LORD your God at Horeb,when he said to me, "Assemble the people before me to hear my words so that they may learn to revere me as long as they live in the land and may teach them to their children." 11 You came near and stood at the foot of the mountain while it blazed with fire to the very heavens, with black clouds and deep darkness." (Deuteronomy 4:9-11)
Self-awareness, the ability to pause and be aware of the state of our soul, this is a uniquely human trait—reflecting the reality that we are created in the image of the God who is aware of all things. Sadly, the reality very often is that we don't do this very well. It is so easy for us to get caught up in walking by sight. We are pros at jam-packing every minute of our days with sights and sounds and activities, always moving forward at a hundred-miles-per-hour, to the point that we struggle to pause, and be still before the Lord and
"know that He is God." (Psalm 46:10)
That's essentially what Moses is warning the Israelites against in today's passage. They were preparing to enter the Promised Land. A place where food and water would not need to be miraculously provided daily, a place where they could easily grow comfortable in their blessings, get all caught up in the sights, sounds and activities of their days and forget God. So Moses reminds them,
"...be careful, and watch yourselves closely so that you do not forget the things your eyes have seen or let them fade from your heart."
Oh friend, take time to remember your valleys, your times of hardship and darkness and how the Lord was with you and carried you through those times. This is such a healthy thing to do. MAKE time (on purpose) to pause and REMEMBER the mighty works of God in our lives and praise Him afresh! There's a
centering,
a
grounding,
a
renewing
that takes place—deep in our souls when we take time to remember and know and praise God like this.
It is in moments like these that God makes good on his promise to
restore our souls (Psalm 23).
It's hard to restore a soul that won't slow down long enough to be cared for and loved on. Praise the Lord for the words of our Savior Jesus, who said,
"...whoever drinks the water I give them will never thirst. Indeed, the water I give them will become in them a spring of water welling up to eternal life." (John 4:14)
If Jesus lives within you, there is a spring of eternal soul-refreshment bubbling over within you all the time. Don't let the busyness of this life distract you from that reality. Take time to pause, reflect, remember, be aware and know God. Take a long slow drink from the fountain of life. Let Him restore and refresh you regularly.
We weren't designed for self-sufficiency. We are children who need our father, sheep who need our Shepherd, fearful people who need shelter. Praise the Lord our great God is all those things and so much more!
Take time to pause, remember, know, and praise Him today.
Until next time...
Blessings,
Brad
BradWindlan.com
Facebook.com/bradwindlanministries
GuitarJams.Net
PastorBradRocks.Net
Facebook.Com/PastorBradRocks
Twitter.Com/BradWindlan1985